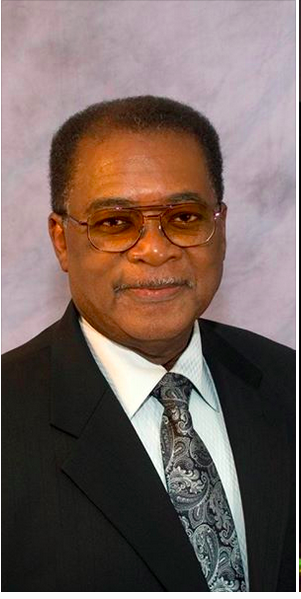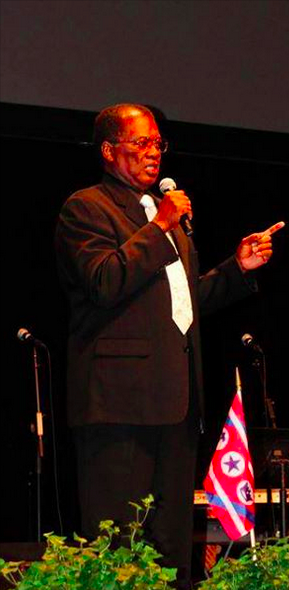 Bishop Willie Davis was born April 2, 1943. In his spiritual life, he was saved, sanctified, and filled with the Holy Ghost 19 years later in April of 1962. 4 years after that, in 1966, he joined the Church of God of Prophecy.
In 1972, Brother Davis was ordained a Deacon and in 1991, he was formally ordained as a Bishop in the Church of God of Prophecy.
He served a the pastor of the Bay Street Church of God of Prophecy for 18 years.
Bishop Willie Davis was a highly educated man with many talents. He attended Florida A & M University where he received both a Bachelors Degree and a Masters Degree in Education.
It needs to be noted, that he also started his Post Graduate work at Florida State University and served as an Educational Consultant for the Division of Vocational Education at the Florida Department of Education.
At the time he was called to his eternal home, Bishop Willie Davis was serving on the Florida State Finance and Stewardship Committee.
In addition to this, he was also serving as a part of the Overseers Plurality Counsel Group.
It should be noted, that in 2009 – 2010, after Bishop L. J. Dotson passed away, Bishop Willie Davis was asked to serve by the North American Presbyter, Bishop Sam Clements along side two other men as a special emissary to the office of the North American Presbyter, Bishop Sam Clements, in overseeing and managing the day to day affairs of the Church of God of Prophecy in the state of Florida.
On a more personal note, I'd like to share that I looked at Bishop Willie Davis as a counselor and friend.
Bishop Willie Davis was a man of deep conviction. And he walked in a level of integrity rarely seen today. When he told you something, he was always careful not to exaggerate, or demise it in any way. He wanted to tell the complete truth and nothing but the truth.
And he was faithful. I don't know that I have every worked with anyone that exemplified more in the vein of faithfulness than Bishop Willie Davis. As for the state office, he was an example of what faithfulness should be in every aspect of his responsibilities.
I'd like to conclude this tribute with a formal salute to a soldier of the cross, for a life well lived. He was a faithful soldier right to the end.
It's can truly be said, as the Apostle Paul said in 2 Timothy 4: 7 – 8;
7, I have fought a good fight, I have finished my course, I have kept the faith:
8, From now on there is laid up for me a crown of righteousness, which the Lord, the
righteous judge, shall give me at that day: and not to me only, but to all them also that love his appearing.
I salute you my friend. . . Enjoy your long home. . You've earned
it. . You showed the rest of us how to live and live faithfully.
You are truly due the honor of being counted among that are found to be faithful. . .
Bishop Robert F. Davis
Florida State Overseer